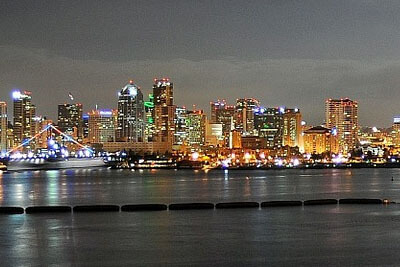 Q: How many guests can fit in one of your typical vehicles?
A: San Diego Limo Buses has a wide array of buses of all different sizes, so "typical" is not even a part of the equation! However, most of our vehicles seat between 16 and 40 guests, with the majority falling in the 20-30 guest range. If you need to seat more than 40 people, we're more than happy to rent you multiple buses for your big event.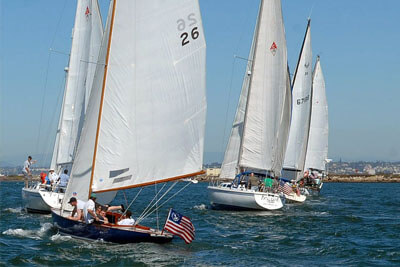 Q: Can we have guests under 21?
A: You're welcome to have guests of any age, with the sole restriction being alcohol. If there are any people in your party that are under 21, you may not have any alcohol on board. For teen parties and high school proms, we suggest stocking the bar with plenty of bottled water, sports drinks, and iced coffees, plus snacks!
Q: Can we enjoy whatever music and DVDs we like?
A: Absolutely! It's your own club on wheels, and you can play the DJ. You can bring lots of CDS or even tell your guests to bring their favorites, and you're more than welcome to hook up your iPod, iPhone, or MP3 player to the system to enjoy your tunes that way. All buses play DVDs, and some even offer live TV via HD antenna when the bus is parked.
Q: Are there any restrictions as to what we can bring on board?
A: We do have a firm no smoking or drugs policy on all of our vehicles. We only restrict alcohol if you have guests that are under 21. For adults only parties, you are welcome to stock the bar with as much alcohol as you like and to have a wild time!
Q: Can you do multi-day trips?
A: San Diego is such an extensive area that we get this question a lot. We have in fact done many multi-day trips, and though it requires a bit more pre-planning and thought, those trips have been some of the most memorable ones for our customers. Why limit yourself? Travel for as long as you like, and go to all the places that you want to!
Q: Can we decorate the bus?
A: Absolutely! We know that your events are special to you, and you'll want to have customized decorations for those exciting birthdays and other parties. For weddings, we do offer some special decor of our own, and we'll tell you all about that when you call to book your wedding day!