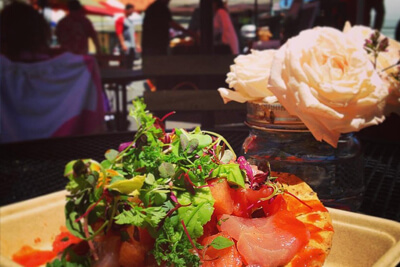 Ceviche House
4594 30th St
San Diego, CA 92116
(619)453-8330
The folks at Ceviche House provide seafood that is brought in fresh daily from local fishermen, who they have great, deep personal bonds with that make sure that every meal is delicious and of the highest quality. They really take the whole ceviche scene to the next level by creating fresh Latin seafood with local and organic produce when available. Everything about Ceviche house is simply spectacular.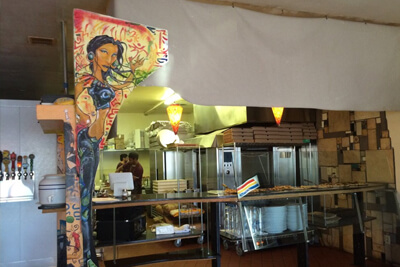 Zia Gourmet Pizza
3311 Adams Ave
San Diego, CA 92116
(619)284-4320
The man who established Zia Gourmet Pizza doesn't simplyl look at pizza as food. Sure, it is a great passion of his to create pizza that is not only delicious but that is also sustainable and as good for you is it is to eat, but he also looks at pizza as a type of art. With a perfect balance of fruits, vegetables, meats, herbs, and spices, Khlaed Waleh has truly perfect the art of creating pizza. He described it as a well orchestrated symphony. If you ask around to the people of the San Diego where the best place to grab a slice of pizza is then you will have a hard time finding someone who doesn't say Zia Gourmet Pizza.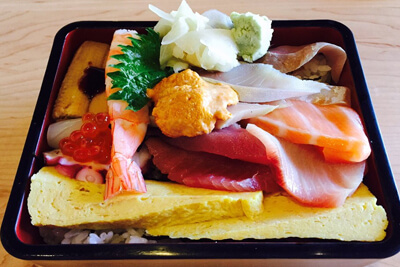 Kokoro Restaurant
3298 Greyling Dr Ste B
San Diego, CA 92123
(858)565-4113
Kokoro Restaurant is a wonderful, full service Japanese restaurant that prides themselves in serving truly authentic Japanese cuisine. They have all of your favorite, traditional Japanese favorites there such as hibachi chicken, fresh sushi, and beyond. Kokoro Restaurant has a unique and wonderful atmosphere that you will simply love to enjoy. The servers are always going to treat you with the utmost respect and you will always be leaving Kokoro with a full stomach, a smile on your face, and probably leftovers because of their generous portions.