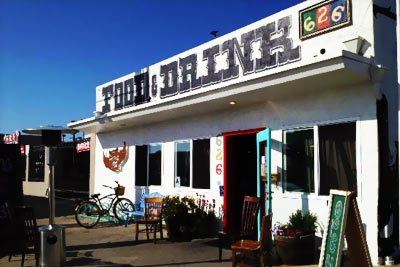 Flying Pig Pub & Kitchen
626 S Tremont St
Oceanside, CA 92054
(760) 453-2940
This farm-to-table restaurant provides quality farm to table ingredients in their artisanal cuisine, with carefully paired craft beer and wine selection. Enjoy their pleasant, rustic environment while you savor their fresh handmade entress. You simply must experience their loch duart scottish king salmon, seared salmon with chive & mascarpone risotto, egg yolk, cured meyer limon, pickled peal onion and chervil.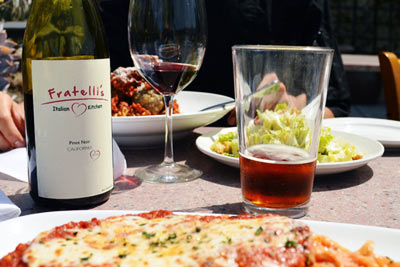 Fratelli's Italian Kitchen
3915 Mission Ave #12
Oceanside, CA 92058
(760) 696-9007
Exceptionally delicious food and service at an affordable price you will love. Fratelli's Italian Kitchen has a wonderful Caprese salad that is a must try, Heirloom Tomato, Burrata Mozzarella, Balsamic Vinaigrette, a Balsamic Glaze, and fresh Basil. They also do a wide variety of homemade pasta, seafood and pizzas. Classic, authentic Italian food done just as they do it in Italy. All that is left to say is check it out for yourself!
O'Sullivan's Irish Pub
640 Grand Ave
Carlsbad, CA 92008
(760) 729-7234
An authentic Irish Pub & Restaurant in Carlsbad, CA. Feauturing Traditional Irish food, music, and whiskies. They are known for their hospitality and friendly Irish atmosphere. Some of their most popular dishes are of course, Corned Beef & Cabbage, Bangers & Mash, Guinness Irish Stew and Shepherd's Pie. They offer an event room for 40 people making it a perfect place for your group of Limo Bus Party goers.