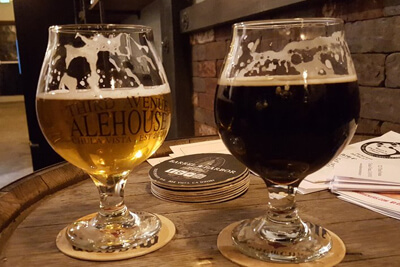 Third Avenue Alehouse
319 3rd Ave
Chula Vista, CA 91910
(619)432-4326
Third Avenue Alehouse is Chula Vista's very first tasting room and market dedicated to local craft beer. You will love to head over there and taste all of the incredible that San Diego has to offer. With new, fresh, limited, and award winning brews, you will always find something that you love at Third Avenue Alehouse. If you're not a big fan of beer then you will be drawn in by the rustic decor and clean, white subway tiles of the environment, and they will be sure to find a beer that you will like.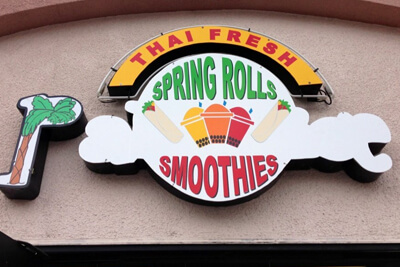 Thai Fresh
1016 Tierra Del Ray Ste B
Chula Vista, CA 91910
(619)482-4804
If you are a big fan of authentic, delicious Thai food then you need look no further than Chula Vista's Thai Fresh. They have all of your favorite, traditional Thai food such as Pad Thai, Pad See Ewe, and Massaman Curry. They even have some awesome Thai meals that you've never tried before as they are unique creations specific to Thai Fresh. With a wonderful, hospitable staff that always make sure that the food is made with fresh ingredients and so on and so forth. Thai Fresh is one of the best Thai restaurants in all of the Chula Vista area.
Canada Steak Burger
409 Telegraph Canyon Rd
Chula Vista, CA 91910
(619)420-1300
Consistently voted the best burger in San Diego, Canada Steak Burger was built on a lot of hard work and commitment. They provide nothing but the best food ant extremely reasonable prices. They make all of their food from only the freshest ingredients possible. With great items such as thick, juicy burgers, Philly Cheese Steaks, Pastrami sandwiches, BBQ chicken, and kabobs. This is a great place to go to enjoy a casual meal or to bring your family for a meal!