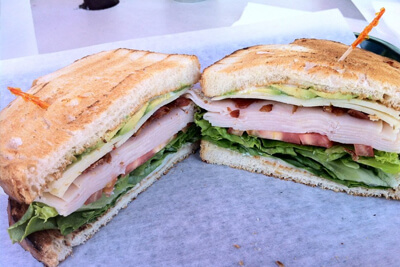 Campus Cafe
5966 La Place Ct Ste 150
Carlsbad, CA 92008
(760)431-9210
A family owned and operated restaurant since 2008, Campus Cafe has established itself as a staple in the area, and for good reason. They have been nicknamed "Secret Deli" because they are a hidden gem in the area. They offer absolutely delicious, one of a kind food, where everything is prepared absolutely to order. If you are looking for a place in the Carlsbad area to sit back, relax, and enjoy a hand crafted meal outdoors next to a tranquil koi pond, then Campus Cafe might just be the place for you.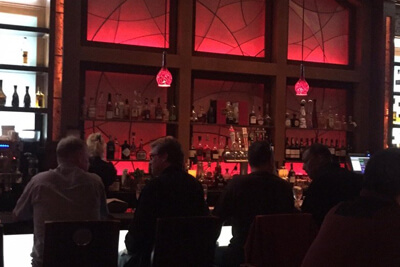 West Steak and Seafood
4980 Avenida Encinas
Carlsbad, CA 92008
(760)930-9100
Offering a distinctive and intimate fine dining experience, West Steak and Seafood is an excellent and versatile restaurant to enjoy for a great prime steak and seafood that is always absolutely fresh in every way possible. They are proud to be paired with their own West Farm produce to make sure that they are always offering fresh food that you will always enjoy. West Steak and Seafood is a great establishment with wonderful eats and wonderful drinks.
Karl Strauss Brewing Company
5801 Armada Dr
Carlsbad, CA 92008
(760)431-2739
Begun by two college grads, a 75-year-old master brewer, and a great passion for beer, the Karl Strauss Brewing Company first opened their doors and began brewing full flavored and high quality handcrafted beer in 1989. With a great amount of flagship beers, special releases, and all sorts of seasonal, Karl Strauss Brewing Company is a great place to go for beer lovers. You will love pairing their hand crafted beers with some of the best food ever made. Every month they sport a new food and beer pairing, so you will always find yourself coming back to enjoy more.